About Us
We provide professional, high-quality HVAC repair and Plumbing services in New Braunfels, San Antonio, Austin, and all points along the IH-35 corridor.
WE ARE ONLY AS GOOD AS OUR TEAM.
Our honest and reliable New Braunfels-based team has an extensive background in the HVAC industry. With over 125 combined years of experience, has a proven track record in both the commercial and residential HVAC markets. Our Technicians are understanding in your time of need and do not work on commission. Which means we won't try to upsell you with unnecessary products or service. Our team has extensive and routine training and present themselves in a neat and professional appearance. They will explain the problem and show you what services they are performing and what parts they are replacing.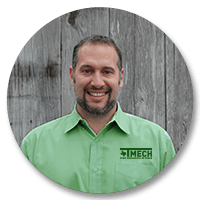 Mitchell Patterson, Owner
After receiving degrees in Construction Science & Spanish from Kansas State University in 1998, Mitch decided to move to San Antonio to have a family and begin his Mechanical Construction Career. For the past 15 years, Mitch has worked for one the largest mechanical contractors in the state. Where he was responsible for projects ranging from $1,000 to $10,000,000 and a construction/estimating team with annual revenue of $20,000,000.
With his experience in design, budgeting, selling, and managing diversified project types like hospitals, churches, universities, office buildings, schools and hotels, he was excited to co-start his own company and serve new customers and old friends.
Mitch holds the current Class A Mechanical License with endorsements in environmental air conditioning and commercial refrigeration.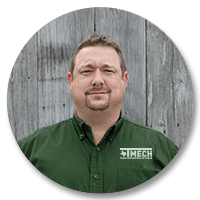 Chris Humphries, Owner
Chris graduated from Southwest Texas State University in 1996 with a Bachelor of Science degree in Resource and Environmental Management. Soon after graduating, Chris began his career in construction by working for a large General Contractor. After three years, Chris soon decided to specialize in HVAC and began working for a large Mechanical Contractor in the Dallas/Ft. Worth Metroplex. During this time, Chris began focusing on the "Special Projects" and "Industrial" HVAC market. This experience allowed him to develop and build a $30,000,000 per year group in San Antonio for one of the largest Mechanical Contractors in Texas.
His experience in design/build, business development, estimating and project management has paved the way for him to co-start a new business that will provide professional HVAC services for many clients and friends.